JCF Board and Officers
---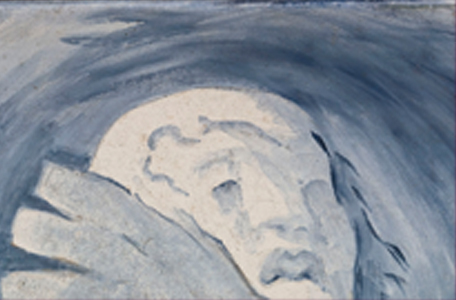 Detail from Hawaiian Drummers. 1950.
Officers and Board members for the Jean Charlot Foundation as of the year 2020.
# President
# Allison Wong is currently the Deputy Director at the Honolulu Museum of Art (HoMA). Her responsibilities include overseeing buildings and grounds for three campuses, as well as earned revenue including that of the Museum's Shop and Café, Security, IT and Development.
Prior to her current position at HoMA, Ms. Wong was the Executive Director of The Contemporary Museum (TCM) where she successfully worked on the merger of The Contemporary Museum and the Honolulu Academy of Arts. Ms. Wong was familiar to TCM where for more than ten years she held the position of Associate Curator and also served as the Curator of Exhibitions at First Hawaiian Center.
Previously, Ms. Wong was Director of the Art in Public Places Program and the Hawaiʻi State Art Museum at the Hawaiʻi State Foundation on Culture and the Arts.
Ms. Wong has also worked as an art consultant to architects, designers, developers, and private individuals. For her clients, she developed customized art programs that included planning and implementation from concept development through acquisition and installation of works by local and national artists.
# Treasurer
# Neill Char manages First Hawaiian Bank's Private Banking and Wealth Advisory Division. He has been in banking for over 20 years and his experience includes branch banking, corporate and business banking, and wealth management.
Over the years Neill has developed an appreciation for art, especially contemporary art. In a partnership with First Hawaiian Bank, Neill coordinates gallery exhibits with the Honolulu Museum of Art at the First Hawaiian Center which is open to the public for viewing.
# Ellen Chapman
Ellen Chapman is a certified archivist and research librarian, working mostly at the University of Hawaiʻi at Mānoa Library, and is an archives consultant for non-profit cultural and educational organizations. She was a volunteer in the Jean Charlot Collection for many years and has been a staff member in the collection since mid-2016.
She is an exhibiting artist and a member of many local arts organizations.
# John Charlot
John Charlot earned his Dr. Theology in New Testament Studies from the University of Munich and was Professor of Polynesian Religions at the University of Hawaiʻi at Mānoa.
He has written extensively on the life and work of his father, Jean Charlot. All these writings can be found at jeancharlot.org.
# Marcia Morse
Marcia Morse (Marcia Roberts-Deutsch) was raised in Hawaiʻi and returned to live in the islands since 1974.
She received her BA with honors from Harvard University, her MFA in Printmaking from Stanford University, and her PhD in Political Science at the University of Hawaiʻi at Mānoa. As a Professor of Art, she worked in the UH system since 1980, served as Dean of University College at Honolulu Community College for five years, and as System Accreditation Liaison before her retirement at the end of 2018.
She has also had a long-term career as an artist and arts writer.
# Joyce Okano
Born and raised in Tokyo, Joyce Okano graduated from the University of Hawaiʻi in Fashion Merchandising.
After her job as Associate Director at Gucci in San Francisco, she was recruited to open Chanel's first free-standing store in the US in 1984, in Honolulu, to expand across the country. During her tenure, she founded and co-chaired the French Festival for 5 years, bringing together multiple luxury brands, hotels, airlines, restaurants, museums, the UH Art Department, and the HVCB during an economic downturn, and was honored by the Retail Merchants of Hawaii as a result. She was also proud to have converted their Waikiki store's 3rd floor to a gallery featuring local artists. After 31 years, she left Chanel as Vice President of the California/Hawaii/Guam region to enjoy her parents' final years.

Okano is now a branding consultant, helping to develop businesses, and often incorporating her passion for fine art. Most recently, at Luxury Row, she organized and executed "Satoru Abe—72 Years of Creativity", the artist's lifetime retrospective. This was followed by "Hawaii's Artists—Modern Masters Show and Benefit Sale" for Art Explorium and Friends of HiSAM. Okano was the President of the Friends of HiSAM for the past two years. She also serves on the Koa Art Gallery Advisory Board at Kapiolani Community College.

Okano has three daughters and four granddaughters, and enjoys time with family, gardening, and traveling.
# Laura Ruby
Laura Ruby is a 2015 Hawaiʻi Living Treasure Honoree and a 2008 recipient of the Hawaiʻi Individual Artist Fellowship (the highest honor in the visual arts). Her prints and sculptures have been shown in national and international solo, juried, and invitational exhibitions.

Her essay and a selection of her prints from the "Nancy Drew Series" are published in Rediscovering Nancy Drew (1995).

She continues to create her "Diamond Head Series" of prints and installation sculptures. She has created large site-specific sculptures including The Battle of Mōʻiliʻili (2016), Chinatown—Site of Passage (1994), Stage Set—Mise en Scene (1991), and Cromlech (1980).

She taught art and honors at the University of Hawaiʻi for 34 years, and she edited the book Mōʻiliʻili—The Life of a Community (2005), and co-authored the books Honolulu Town (2012) and Honokaa Town (2015) with Ross W. Stephenson.
# Dale Ruff
Dale Ruff is Regional Vice President of Louis Vuitton and has lived in Hawaiʻi for nearly 40 years. A native of Montana, he obtained his BA in Music from Montana State University at Billings.
# Joseph Stanton
Joseph Stanton, who has lived in Hawaiʻi since 1972, is a Professor of Art History and American Studies at the University of Hawaiʻi at Mānoa. His Ph.D. is from New York University.

His books of poems are Moving Pictures (2019), Things Seen (2016), A Field Guide to the Wildlife of Suburban Oʻahu (2006), Cardinal Points (2002), Imaginary Museum: Poems on Art (1999), and What the Kite Thinks (1994). His other sorts of books include Looking for Edward Gorey (2011), Stan Musial: A Biography (2007), The Important Books: Children's Picture Books as Art and Literature (2005), and A Hawaiʻi Anthology (1997).

He has a special interest in the book illustrations of Jean Charlot. He occasionally teaches poetry workshops at Poets House (in New York City) and at the Honolulu Museum of Art.
# Laura Warfield
Laura Warfield is a paralegal for a Honolulu law firm. Born in Pennsylvania, she has lived in Hawaiʻi for over thirty years. She has a B.A. in history from Fordham University's College at Lincoln Center.
# John B. Williams
John B. Williams moved to Hawaii in 2012 after retiring as an architect in San Francisco, where his projects included offices, high rises, resort hotels and residences in California, Canada, Mexico, and Asia.

Since 2016, he has been a Board Member and Treasurer of Docomomo US/Hawaii, which documents and advocates for Hawaii's MidCentury architecture. John managed Docomomo's project of saving, preserving, and reinstalling Isami Enomoto's historic 1961 Labor Murals that now are installed at UH-West Oahu.

John is currently consulting with Historic Hawaii Foundation as the Project Manager for their 46th Annual Preservation Honors Awards. He also volunteers with HHF updating their Historic Places web pages as new buildings and sites are added to Hawaii's Register, and cataloguing HHF's extensive library of history and preservation books.

Detail from Hawaiian Drummers. 1950.
---
More in:
Contact, copyright, credit
Jean Charlot & The Jean Charlot Foundation