Guerre 1918, page 29
Guerre 1918. Jean Charlot. 1918. Paper: 3 3/4 in wide × 6 in high. Notepad, probably army issued, used as a sketchbook during World War I.
Courtyard of farm, with two X's marked on two roofs, and up arrow in sky; dated "27 Juin", corrected from 26.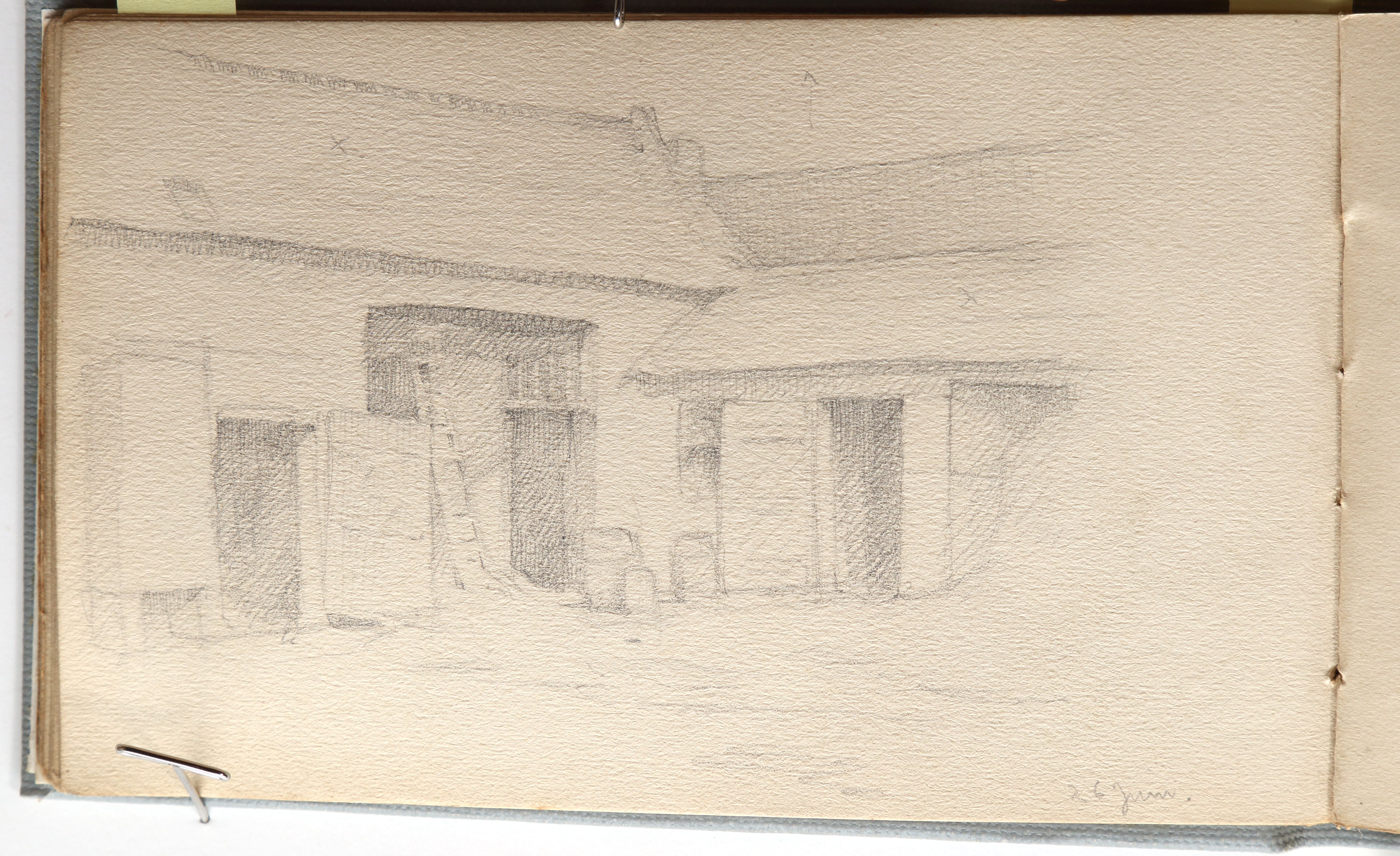 photo: Philip Spalding III